At the
Square: APS Podcasts
At the Square is American Public Square at Jewell's podcast channel. You'll find "Both Sides" episodes, playbacks of Signature Programs, and our latest podcast offering, "So What, Now What?" aimed at exploring the questions and subtopics that arise from American Public Square Signature Programs.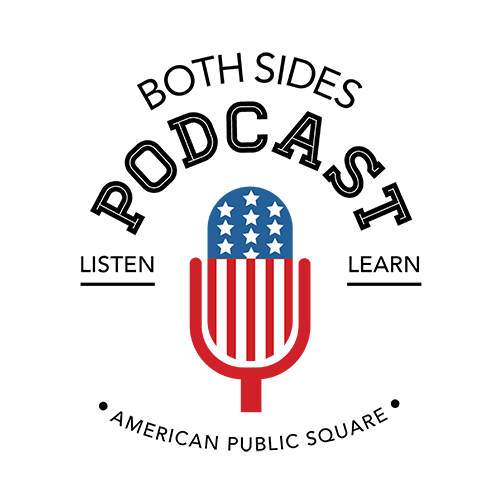 In this episode of Both Sides, Allan and Mike discuss Gender & Identities in relation to American Public Square's upcoming program 'Exploring Gender & Identities' taking place at Johnson County Community College on September 26th at 5:30PM. The program is hosted in partnership with the Johnson County Library and Kansas City PBS.
Allan & Mike invited Allison Koelzer Nelson, At the Square's podcast producer, to moderate this episode. Sharing from their point of view, Allan & Mike discuss the culture war(s) in America, trans rights, access to healthcare for the LGBTQ+ community, and how this difficult issue is shaping up to effect American values in the coming years
Stick around to the end of the episode to hear Allan & Mike's take on the 2024 Presidential Election during their classic headlines round up!
Visit our Spotify or Apple Podcast channels to see all podcasts on the At the Square channel!